Posted by
Brian

| Posted in You trippin! | Posted on 19-12-2010
1
Even though Maria persistently states that she is not a Chiefs fan we thought it would be fun to hit up a Chiefs game while we are on the West Coast. A month prior, we had considered going to a game when they were playing in Oakland, but the timing didn't work out and Raider fans have a certain reputation we didn't want to validate in person.
Turns out we already had plans to head San Diego the weekend that the Chargers were playing KC. Maria found an RV parking pass on Craigslist and we were set. We always like to share to joy, so we assembled a crew of Kansans and headed out to stadium bright and early at 7:45 am.
While I have been to several Chiefs games I can't say that I've ever noticed the RV section at Arrowhead, but Qualcomm stadium definitely had a large section set aside for recreational vehicles.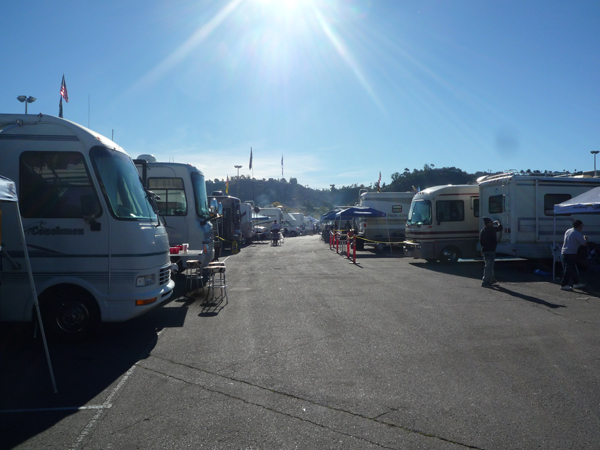 Some pregame activities included:
The game itself was a disappointing showing as Kansas City's starting quarterback was out because of an emergency appendecomy, and his back-up looked utterly clueless. The Charger's scored first, last and everything in between as the Chiefs were shut out 31-0.
But the party doesn't end when the game does. The RV section continues until about 4 hours after the teams have left. We couldn't have left earlier if wanted too, as Stanley was pretty snuggly fit in between our neighbors. So we broke out the washers game and observed more fans like this one…
All in all it was beautiful day for football and friends.

Share on Facebook