Posted by
Brian

| Posted in You trippin! | Posted on 01-03-2011
0
Our buddy Dane informed us that there was a zip line through the Freemont Experience in downtown Las Vegas and we decided to check it out. When we got down town there was a constant zing overhead as the zip lines were constantly running. It was only $20 a ride so we decided to give it a try.
It was a pretty shaky looking scaffolding structure that you enter from the 5 floor of a parking garage. The line was about 35 people long and seemed to take forever because the temp had dropped that nite. The ride lasted about 20 seconds and took you half way down the a constantly lighted Freemont Experience.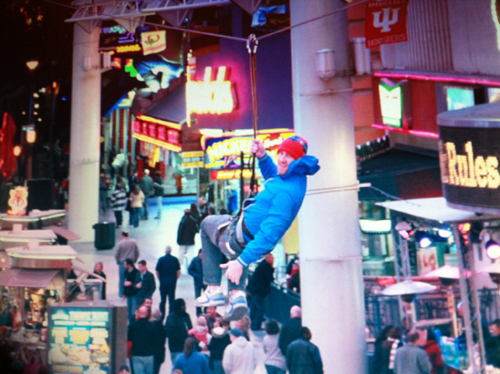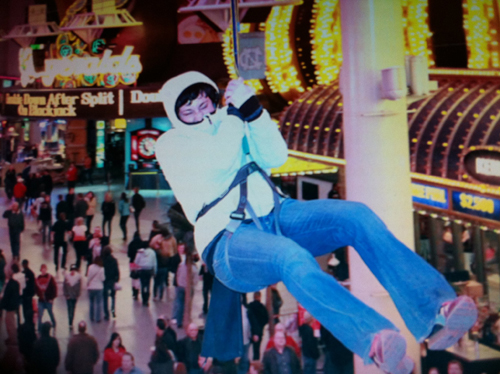 Maria grabbed these pictures of pictures on her phone from the guys trying to sell us "commemorative photos" for $20.

Share on Facebook