Posted by
msdesign21

| Posted in You trippin! | Posted on 30-06-2011
1
It's been months since I've posted! I've been working on some new projects the past few months but assure you we are still Trippin!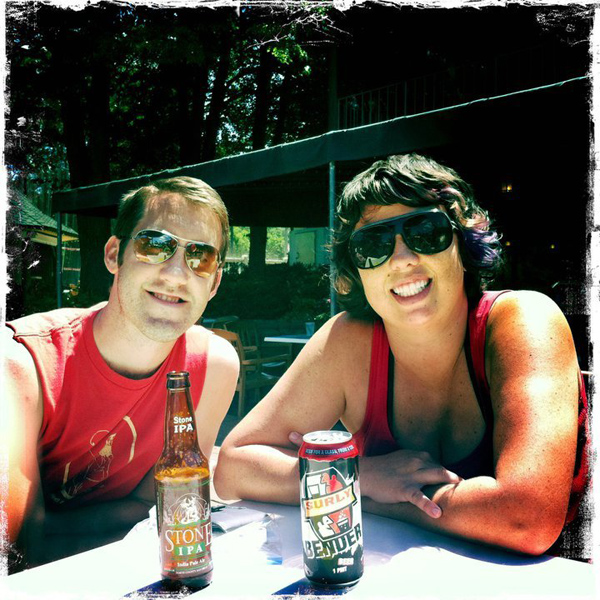 Enjoying a Surly Bender on the docks at Lord Fletchers on Lake Minnetonka
We spent most of our Spring in Kansas from the end of March until early June (conveniently waiting out the gas spike!) then spent 2 weeks in Omaha and now we are up north in Minn-e-sOda. We have big brewery tour plans for the Summer while we make our way a little further east into Wisconsin and Michigan. Brian continues to work on Popstar and Cool Products stuff and I'm trying to get The Roaming Pint website up and running. Hoping it's not long now, although it will be months of continuing to get it into shape!
For now you can find us on Facebook, Twitter, Tumblr, all that good stuff except Google+ (yet?! please not another!)
Hit us up and let us know you're still out there, we love hearing from you!
-Maria and Brian
A better more updated post in a couple weeks I promise!!

Share on Facebook